It's color that touches my soul,
therefore I paint as a colorist.
As an artist I use oil as my medium.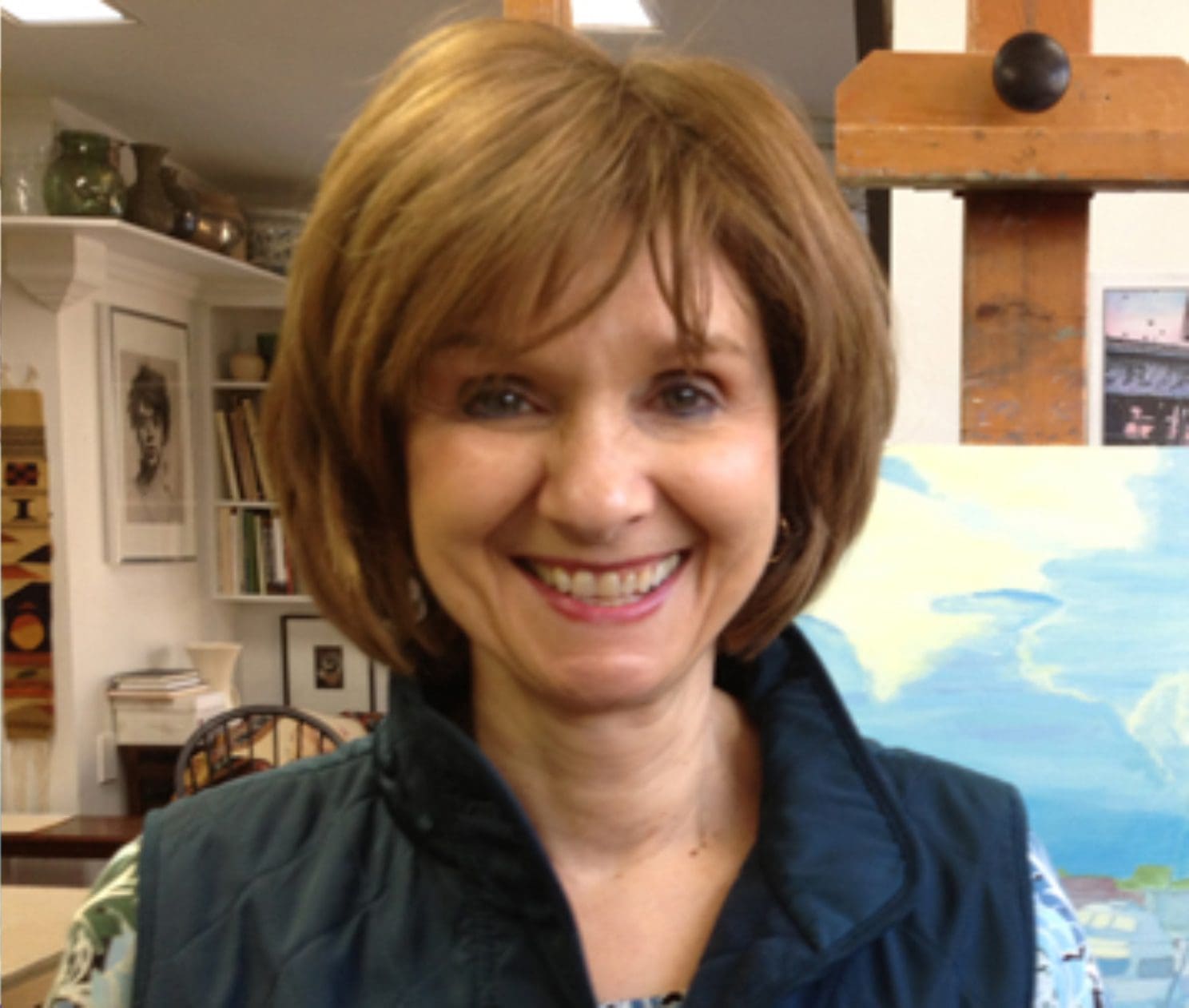 Elizabeth M Zack paints with an Impasto stroke.  Her art is a play between abstract and realism creating Impressionistic Landscapes. Her paintings are inspired by nature scenes. What she intuitively feels she puts on canvas. Elizabeth has a special gift of bringing luminous color and light into her work healing the human soul.
Elizabeth started out as a classical oil painter and then evolved from there. She first studied with Bucks County's classical painter, Dot Bunn getting a solid foundation, learning color palette to mechanics of design in oil painting techniques. Then she studied plein air practicing principles of Illusionistic painting utilizing the wipe-out method and Linear Perspective with Patrick Connors, Pennsylvania Academy of Fine Arts. She went on to study with Emily Thompson, experimenting with abstract painting.  Finally, she studied with Ty Hodanish, an Impressionist artist, student of Cape Cod School of Art using Henry Hensche's technique. It is through experimentation of painting in different styles that Elizabeth has developed her own style which allows her spirit to flow through. It is less about the subject than the emotions the subject evokes. Her paintings allow the viewer to experience this emotion changing their vibration. She professes that her artistic talent comes from her Mother's family in which there are a number of established painters of French heritage.
Currently she lives in Queenstown, MD on the Eastern Shore. She is a member of Kent Island Federation of Art, KIFA, Stevensville, MD. Her work is also available at My Little Studio, Stevensville, MD.
My Little Studio, Stevensville, MD
My Little Studio, Stevensville, MD
Matossian Eye Associates Gallery Show, Hope Well, NJ
Kent Island Federation of Arts Members Only Show at Chesapeake Community College, Wye Mills, MD
Kent Island Federation of Arts Juried Show, Stevensville, MD
Les Trois Amis Exhibition, A-Space Gallery, New Hope Arts, New Hope, PA
John James Audubon Juried Show, Audubon, PA
New Hope Art League Exhibition, Doylestown, PA
New Hope Arts Bridge Exhibition, New Hope Arts Gallery, New Hope, PA
Lambertville Hall Exhibition, Lambertville, NJ
Gathering, Art Gallery and Boutique, Doylestown, PA
West Chester, PA Gallery Walk, Artistic Eyewear
KIFA – Kent Island Federation of Art Juried Show, Eastern Shore, MD
New Hope Historical Society Juried Art Show
Artsbridge Summer Arts Festival 2016 – New Hope
New Hope Delaware Canal Plein Air Festival
Tinicum Arts Festival Art Barn Show
40 ART Exhibition – Phoenix Art Supplies
Philadelphia Sketch Club Member Show
Matossian Eye Associates Gallery Solo Show
Juried Show 2015, 2014, 2013, 2012
FODC (Friends of the Delaware Canal Invitational)
NHAL – Small Works Show, Lahaska
Doylestown Art Days – Exhibiting at Something Else
Matossian Eye Associates Gallery
Doylestown Art Days – Exhibiting at Tres Bien Boutique and Doylestown Historical Society
RIAH Studio Gallery Group Show – Elizabeth with three other artists
Bucks County Designer House
Stover Mill Juried Annual Art Show
Countryside Gallery Juried Show, "When Blossoms Unfold"